Wenger tells Téléfoot that Özil dribbles better than Zidane & Zlatan is better than Messi and Ronaldo at the moment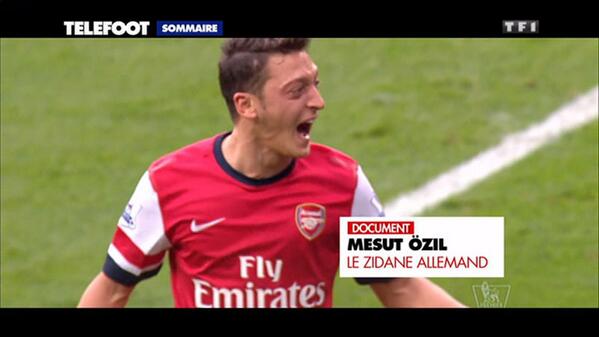 Arsene Wenger has given a new interview with French TV show Téléfoot, and in the one-on-one the Gunners boss has delivered some forthright opinions.
Wenger told the show:
Is Zlatan better than Messi and Ronaldo? Right now, I'd say he is. At 32, you know how to get the best from your talent.
Wenger also revealed how he managed to sign Özil this summer from Real Madrid, when PSG were also trying to sign the German international.
PSG wanted Özil but I had an advantage because I'd already had that contact (from when I tried to sign his three years earlier). He came to my house and he decided quickly. The first contact (with Özil) happened at my place, for discretion. He decided in 24 hours.
The Arsenal manager's most provocative statement came when the Professor announced that Özil is a better dribbler than French hero Zinedine Zidane.
Özil has a special quality, he always takes the right decision quickly. Özil is a bit better at dribbling than Zidane. They have a similar form of technical ease and similar humility.
Video of Arsene Wenger's interview, in French, is below.
Source: 101greatgoals