Cameroon's squad boycott their flight to the World Cup over bonuses row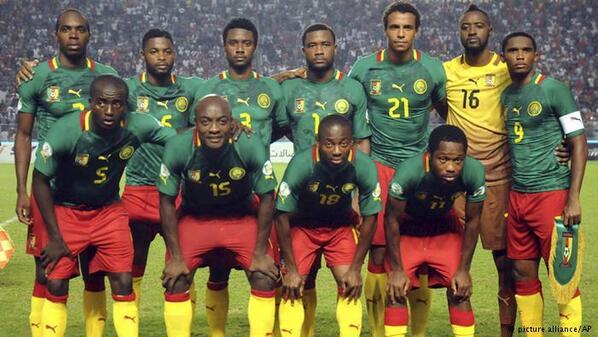 L'Equipe
have broken the story on Sunday that the Cameroon squad have refused to fly to Brazil for the World Cup on their flight scheduled on Sunday morning over a bonuses row.
Cameroon are due to start their World Cup campaign against Mexico on Friday in Natal.
The Indomitable Lions squad have been battling with their federation over bonuses for some time, and the players suspended a scheduled strike on May 23 in an effort to find an agreement on the thorny issue . But nothing has happened.
Facing an impasse, Samuel Eto'o and his cohorts have decided to make a stand on Sunday by refusing to board their flight to South America.
It's now unclear when Cameroon will touch down in Brazil, whilst it's assumed that the in-fighting wont be much of an aid at the competition.
Aside from facing Mexico, Cameroon take on Brazil and Croatia in Group A at the World Cup.
culled: 101greatgoals