LOL! Dani Alves nutmegs Cristiano Ronaldo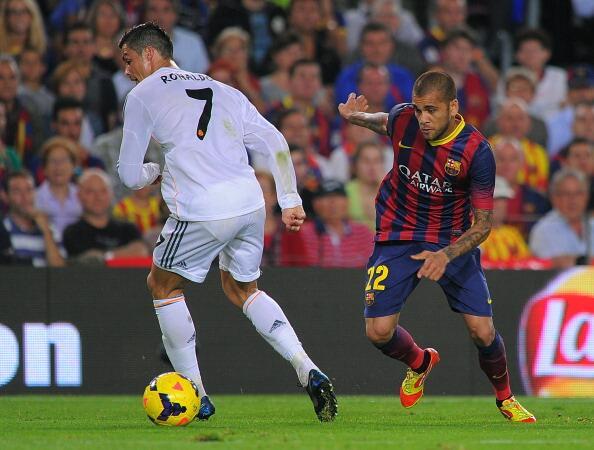 Ooops, Alves Nutmegs Cristiano Ronaldo :(.
One begin to wonder what was Cristiano Ronaldo doing at the left back position?
Well, it shows how much efforts in put into the game but Alves humilated him as that's what he has been doing to people for years.
The beauty of this nutmeg is the fact that Alves did it with a spin and it was done in an El Classico match, it would have been one of the best goals if Alves had gone on to score.