Record breaking crowd for USA v Nigeria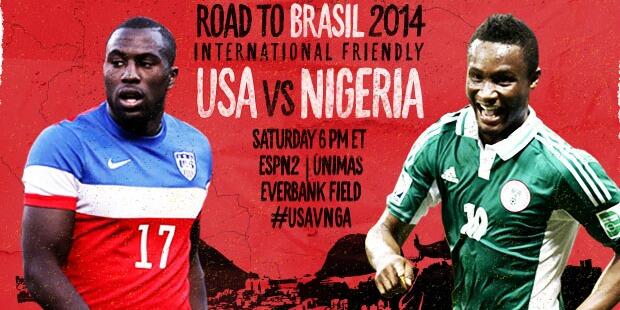 A record-breaking crowd is expected to attend Nigeria's friendly match against the USA on Saturday in Jacksonville.
With one day to the game, US Soccer announced that ticket sales have already exceeded the record of 44 438 set in Jacksonville in 2012.
"Meaning a record-breaking crowd will be on hand to send off the USA off to Brazil for the 2014 Fifa World Cup," said the statement.
Nigerians are expected to make up a sizeable chunk of that crowd, same way they turned out in numbers to cheer the team against Greece on Tuesday.
Kick-off is at 6pm local time (23h00 Nigeria time).