Pictures: Ozil gave his shirt to Mourinho after the Arsenal 0-2 Chelsea game
Chelsea beat Arsenal 2-0 at the Emirates stadium to knock the gunners out of the Capital One cup.
Mesut Ozil and Jose Mourinho who were both at Real Madrid last season used the opportunity to show some affection as Ozil walked up to his former coach after the final whistle and gave him the portugese coach his shirt, they shared a big hug and Jose Mourinho held the shirt as he walked around the pitch to greet his players.
Mourinho described Ozil as a unique player and the best 10 in the world after the German midfielder joined Arsenal from Real Madrid.
This is an evidence of the kind of relationship they both shared during their time at Real Madrid.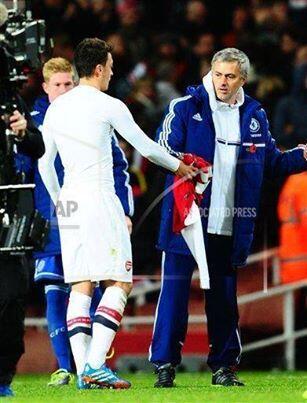 Mourinho and Ozil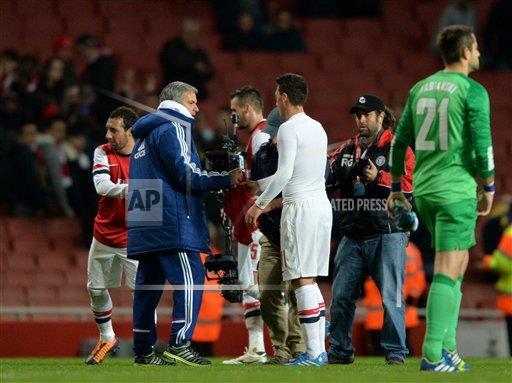 Ozil gave his shirt to Mourinho
So much love, Happy reunion... Great coach and player respectively