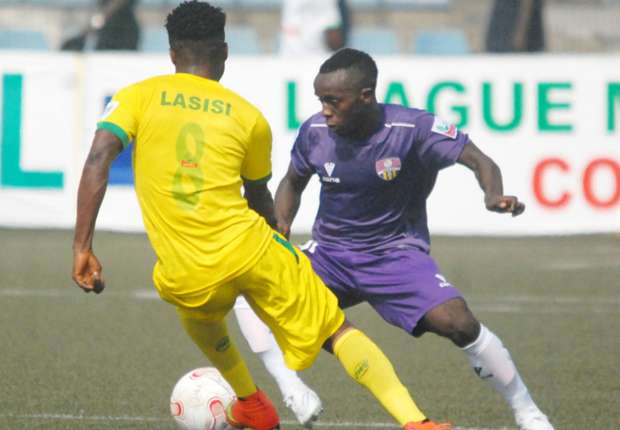 Shengolpix
The diminutive midfielder believes he can improve on the scoring side of his game and help the Olukoya Boys succeed in the NPFL
MFM FC's Chukwuka Onuwa has admitted that he will continue to work on his goal scoring abilities as he looks to improve as a player.
The hugely talented attacking midfielder has been very vital for the Olukoya Boys in the Nigeria Professional Football League this season.
Although he has been lauded for linking up perfectly with his team's attack scoring goals has been a huge challenge for the diminutive player.
"We are human beings and we aren't perfect but the desire to improve and the ability to work hard to be the best will make me improve," Chukwuka told Goal.
"I also want to score but like you know I enjoy it more when I play for the team. I have always worked hard and I will continue to do that to improve my goalscoring abilities.
"My coaches have always encouraged me, we try out regularly in training sessions, and with time you will see me score goals and continue to create some beautiful moves that will result in goals."
On MFM's incredible form, Onuwa said: "We are determined, confident and believe that we shall attain that height God has destined for us.
"There are 19 other teams who are also very good and also want to win the league trophy like us but we are focused on ourselves and hopefully we will become champions. 
"It's a tall dream but we are maximizing the power of imagination, we have seen it in our thought and we working hard to make it a reality," he concluded.
Source: Goal
Comments
comments